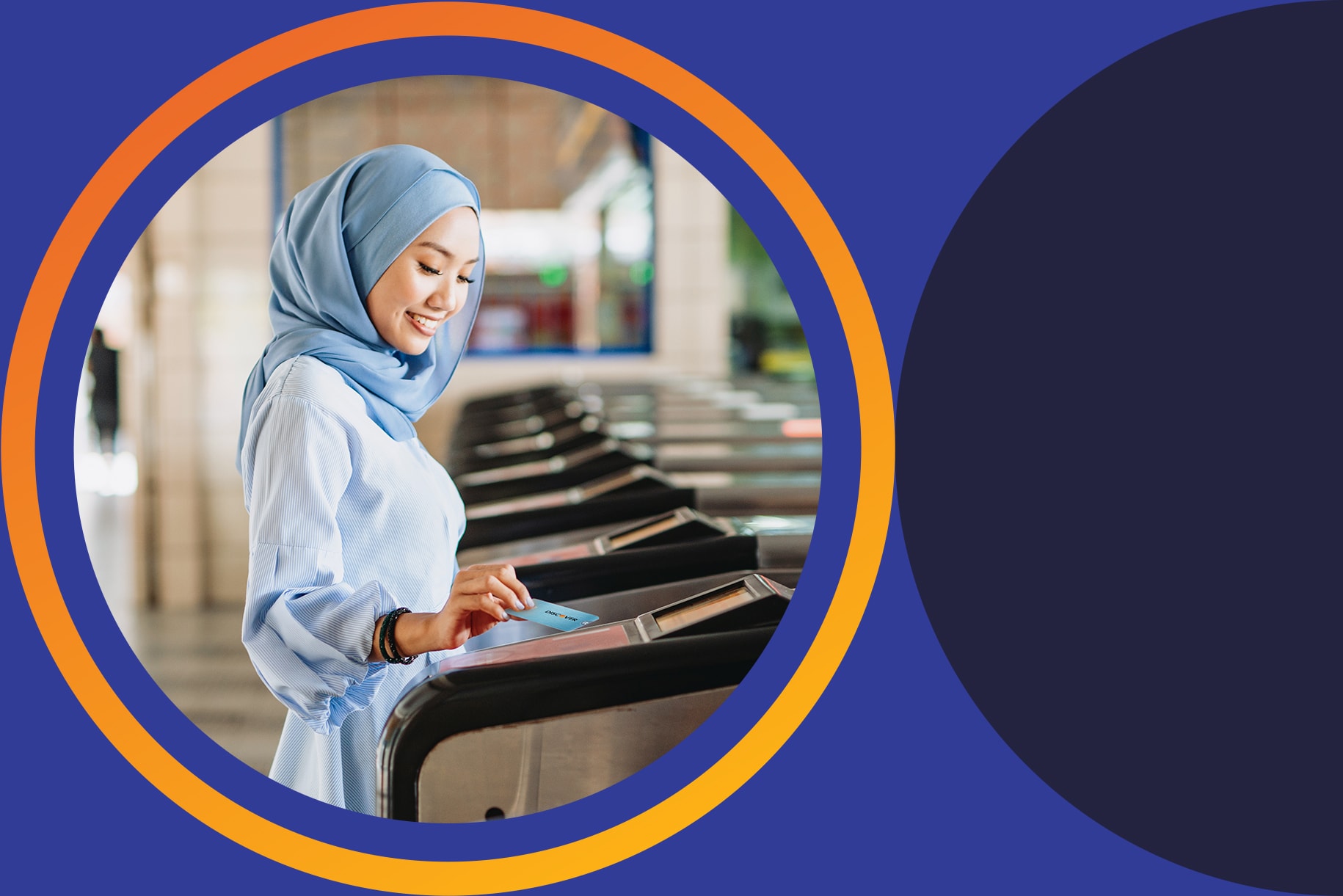 Transit & Mobility Solutions
Give 305M+ cardholders the flexibility to pay their way.1
Discover® Global Transit solution connects providers to more riders on the world's fastest-growing global payments network.2
Discover® Global Transit solution connects providers to more riders on the world's fastest-growing global payments network.2
1.  Discover® Global Network participation and RBR Global Payment Cards Data and Forecasts to 2027, September 2022.
2. Based on signed network alliance agreements over the past fourteen years with major payment networks within respective countries, Panoramic Research study, conducted 2022.

Simplifying the transit experience
Discover® Transit solution delivers a frictionless payment experience that's secure, fast, and convenient for riders. We make it simple, allowing them to tap and ride using payment devices they already carry, such as their smartphone, wearables or contactless credit cards.
How to partner with us
We partner with transit agencies, system integrators, and technology providers around the world. Our global reach throughout the transit ecosystem allows us to expedite a solution that is inclusive, convenient and efficient.

Customizable
Our solution includes a range of features and policies to meet specific open loop transit requirements.

Easy-to-use
Our dedicated support team facilitates efficient, fast deployment with straightforward documentation.

Comprehensive
Our transit solution includes comprehensive specifications, implementation guides and operating regulations.
Learn about our partner program
Tap into the latest payments topics