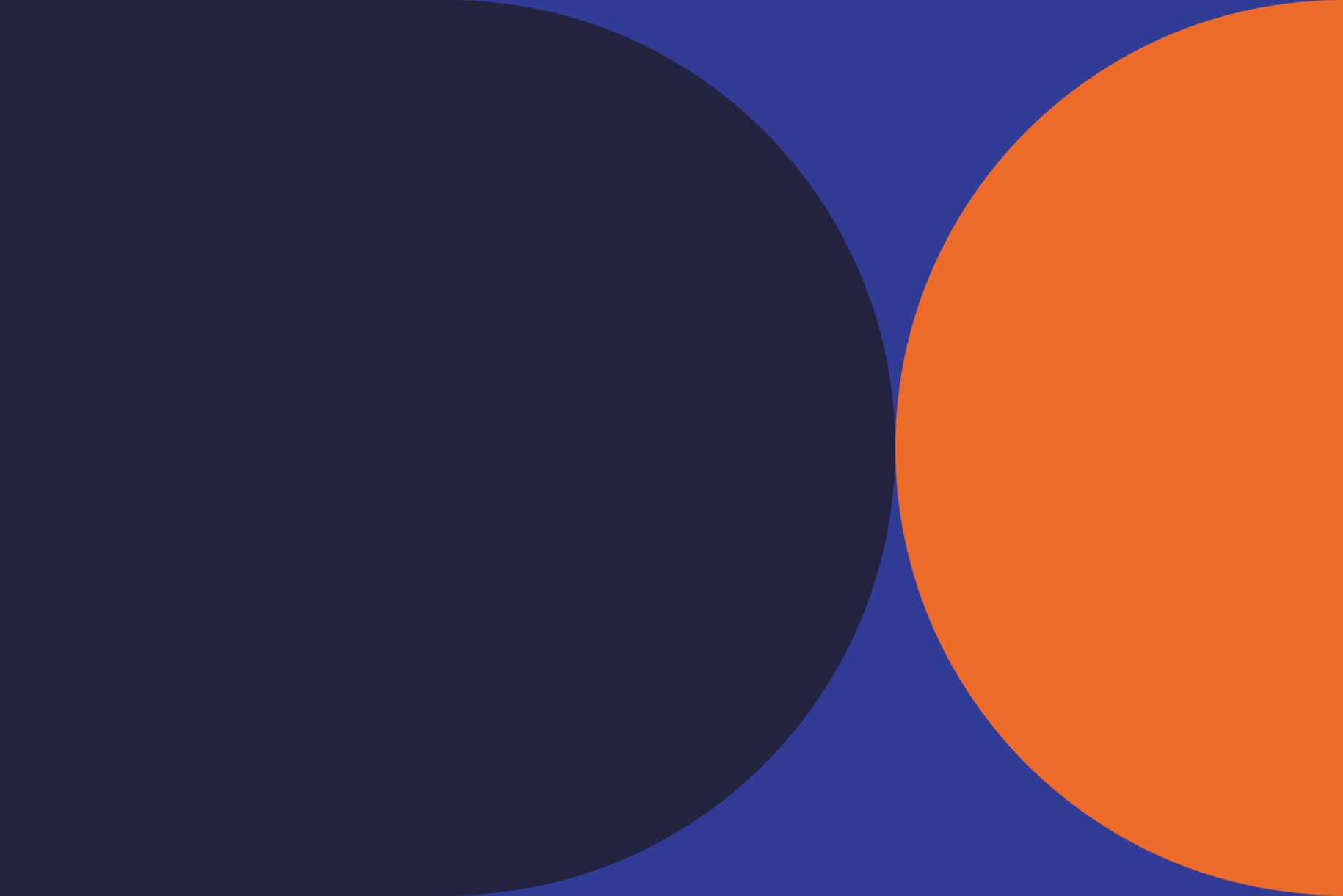 Discover® Click to Pay Privacy Policy
Introduction
This Discover® Click to Pay Privacy Policy ("Privacy Policy") describes how DFS Services LLC (together with its subsidiaries, "Discover") treats your information on the sites on which this Privacy Policy appears ("Mobile App" or "Website"), as well as when you interact with us on social media sites (in each case, "Online Services").
Please note that other Discover services, websites, applications and geographic regions may have different privacy practices. In those cases, we will display a different privacy statement that applies when you interact with those services, websites, applications or geographic regions . Please review the applicable privacy statement.
1) About the Information We Collect
Our Online Services collect information that identifies you, as well as online data about you.
Our Online Services collect Personal Information. Personal Information is any information that can be used to identify, locate or contact you. It may also include other information that can be associated with an identifiable individual. We may collect the following personal information:
Relationship Information that helps us do business with you, such as information about the financial institution or other entity that issued your payment card, shopping and payment preferences, your use of payment methods and your accounts issued by third parties that are linked to Discover® Click to Pay, services you use, and similar information that can help us understand you and offer you personalized content and offers.
Device Information provided by your browser or device, such as IP address, browser type, operating system, version number, device identifiers and other identifying details.
Card Information when you use Discover® Click to Pay, including information on the merchants you are shopping with, your payment card number, network, expiration date, security code (e.g., CVV2 of your payment card), and billing address, the time and date of the transaction, and the amount of the transaction.
Information about your Interactions with Discover® Click to Pay, such as data collected when you:

Communicate with us, such as if you contact our customer service centers (including recording and monitoring of calls);

Participate in promotions or programs; and

Opt in or out of marketing or offers, and other activities.
2) How We Collect Your Information
Our Online Services collect online data. We may collect information about the browser, IP address, device (including device ID), and operating system you're using. We might look at what site you came from, what you view within our Online Services, and/or what site you visit when you leave us. We may collect your electronic and/or physical location using a cellular network location, Wi-Fi networks, browser services, or other information obtained from your device or provided by you.
Our Online Services collect information in different ways.
Information is collected directly from you. We may collect your name, payment card or account number, User ID, email address, billing and shipping address, telephone number or other Personal Information you submit to us when you use our Online Services. We also collect other information you submit through our Online Services, such as requests to enroll in offers and alerts. We will collect information when you click a link.
Information is collected passively. Our Online Services and some emails may use tracking tools like cookies and pixel tags or beacons. Our Online Services gather online data about you and your device(s) over time across multiple websites, other platforms, or other mobile apps. The information collected by our Online Services may be combined with other data that we obtain about you, including data from third parties and offline sources.
We collect information about you from third parties, including social media sites.
Our Business Partners, such as card issuers, merchants and merchant acquirers, and Service Providers may provide us information about you.  We collect information about you when you interact with the Discover brand on social media sites or other third-party websites such as Facebook, Twitter, Pinterest, LinkedIn, Instagram, YouTube and Hoover.com. Your use of such sites and which data each social media site and other third-party site may share with us is subject to its privacy policies, terms of use, privacy and advertising settings. Never disclose any personal financial information on any social media site.
3) How We Use Information We Collect
We primarily use your Personal Information to provide Discover® Click to Pay to you. We may use your Personal Information to:
Fulfill your requests or questions. For example, we might use your information to create and maintain your Discover® Click to Pay profile or complete a transaction that you requested. We may also use your information to respond to your requests or questions or send you notifications;

Enable you to check out using Discover® Click to Pay or enhance your Discover® Click to Pay checkout experience, including for related purposes, such as authentication, fraud prevention, and dispute resolution. For example, we may use information, including your location information and IP address, to protect our company, our customers, and our Online Services from fraud, and unauthorized transactions and to manage risk and if you have location services turned on while you are using a mobile device we might use your mobile location information to help identify potential fraudulent transactions;

To improve our products and services. We may combine information we get from you with information about you we get from third parties and other offline sources. We may use technology that allows us to recreate a customer's browser session to resolve customer concerns or improve our Online Services;

Generate anonymized and aggregated datasets that can be used for modeling, reporting, and analytics, such as to analyze payment, transaction or similar trends;

Contact you about Discover® Click to Pay, including new features and Services, where lawful, and send notifications. For example, we may email you administrative information, which may include information about changes to the Discover® Click to Pay Terms of Use and this Discover® Click to Pay Privacy Policy, password reset information when needed, a one-time passcode when needed, or information about new aspects of Discover® Click to Pay. This may include Discover contacting you by text (SMS) messages about Discover® Click to Pay, as permitted by applicable law;

Contact you about Discover promotions or services, including Discover® Click to Pay, if you have given your consent or as otherwise permitted by law;

Accomplish our business purposes, including to understand how you use our products, content and services; for analytics and product development purposes; to develop new products and services; (where appropriate) to personalize the offers that we make you and the Discover® Click to Pay checkout experience; to personalize, enhance, improve, or modify our current products and services, including Discover® Click to Pay; for fraud, risk management, and security monitoring purposes, for example, to detect and prevent cyberattacks or attempts to commit identity theft; to identify usage trends, for example, understanding which parts of Discover® Click to Pay are of most interest to users; and to determine the effectiveness of our promotional campaigns, so that we can adapt our campaigns to the needs and interests of our users;

Administer any promotions, sweepstakes or contests in which you choose to participate;

Comply with legal, regulatory, industry self-regulatory, insurance, audit and security requirements including checking your identity against money laundering, terrorist financing or similar watch lists established or enforced by U.S. or other government regulators; and

Otherwise with your consent or as permitted or required by law, we may keep personal information as long as it is necessary or relevant for the practices described in this Online Privacy Policy or as otherwise required by law.
4) What and With Whom We May Disclose Information
We may disclose your information:
To merchants and other third parties that help facilitate the Discover® Click to Pay checkout experience or otherwise support your use of Discover® Click to Pay to complete the actions you initiate using Discover® Click to Pay, which may include, for example, completing a transaction, facilitate shipping, resolving a dispute, signing up for a promotion, helping prevent fraud, providing customer service, and card-on-file storage;

To your Card issuer to authenticate and process your transactions, to operate any issuer services accessible through Discover® Click to Pay, to report how you use your payment card in Discover® Click to Pay (including whether it is selected as your preferred card), and to enable your Card issuer to provide customer service, usage analysis, fraud prevention, and Discover or issuer-related promotions (based on your preferences with your issuer);

To our Subsidiaries, including Discover Bank, to develop, operate and improve products and services, including Discover® Click to Pay, to facilitate customer service, to comply with legal obligations, and for other uses described in this Privacy Policy;

To our Service Providers, including third-party vendors, to facilitate the services they provide us, who are required to only use your Personal Information in accordance with our instructions (For example, we share information such as your telephone number or email address with Service Providers who send texts or emails on our behalf. We may also share information with companies that operate or analyze our Online Services. We may share information with companies who perform advertising services on our behalf); 

To Google to facilitate our use of Google Maps API (For example, when you are entering your billing address or shipping addresses into your profile, we may share your address information to Google to provide predictive address information); for more information, refer to the Google Privacy Policy;

To our Business Partners to fulfill offers you request.

5) Other Information Uses and Disclosures

We also use and disclose your Personal Information as necessary or appropriate:

To comply with applicable laws and regulations, including laws outside your country of residence;

To cooperate with public and government authorities, including authorities outside your country of residence;

To cooperate with law enforcement requests (For example, we may share information to respond to a court order or subpoena, or we may share it if a government agency or investigatory body requests. We may share information when we are investigating potential fraud);

With third parties at your request or with your authorization; and

For other legal reasons, such as to enforce the Discover® Click to Pay Terms of Use; to protect our rights, privacy, safety or property, and/or that of our Subsidiaries, you or others; to allow us to pursue available remedies or limit the damages that we may sustain; and in connection with a sale or business transaction.
Please note that we may also use and disclose information about you that is not personally identifiable for any purpose, except where we are required to do otherwise under applicable law. For example, we may publish reports and provide products that contain non-personally identifiable statistical data, such as reports showing general payment card usage trends. These reports do not contain any Personal Information.
6) Rights for Consumers in Specific Jurisdictions
We adhere to applicable data protection laws for various jurisdictions, such as the European Economic Area ("EEA"), United Kingdom, Canada, Switzerland, United States and the State of California, when relevant and appropriate. For more information, including information for California residents, please visit the Discover Global Network Privacy Statement.
7) Other Important Privacy Information
These Online Services are not intended for children. Our Online Services are meant for adults and are not directed to children. We do not knowingly collect Personal Information from children under 16 without permission from a parent or guardian. If you are a parent or legal guardian and think your child under 16 has given us data, you can email us at Privacy@discover.com.
Our Online Service may link to third-party services or apps that we do not control. If you click on a link to a third-party site, you will be taken to websites or apps we do not control. This includes social media sites. This Online Privacy Policy does not apply to the privacy practices of those websites. Carefully read the privacy policy of other websites. We are not responsible for these third-party practices.
We may update this Discover® Click to Pay Privacy Policy at any time. We may change our Discover® Click to Pay Privacy Policy from time to time. We will notify you of any material changes to our Online Privacy Policy as required by law. Please check the Website periodically for updates. This Online Privacy Policy was last updated on September 18, 2023.
Feel free to contact us if you have any questions. For more information, if you have questions about your Personal Information or if you have a privacy concern, you may email our Data Protection Officer and/or Representative at: Privacy@discover.com or write to us at:
Discover Financial Services
Attn: ECP Privacy Operations
P.O. BOX 795
Deerfield, IL 60015
USA
To learn more about our privacy practices, visit the Discover Global Network Privacy Statement.